Day Ferries for Sale
Norwegian Ship Sales As has a team of specialized shipbrokers with a clear focus on sale and purchase of day ferries. Our objective is to follow the worldwide market of day ferries for sale. We are in contact with most of the day ferry companies around the world and are always delighted to receive enquires regarding day ferries for sale from any local commercial operators and owners. We offer assistance in positioning the ferry to the buyer's new home port.
MARKET COMMENTS
A number of day ferries built in the 1970's – 80's have been scrapped. There is a good supply of modern double-ended ferries and landingcraft type ferries available for sale. Some of these seems are built on spec for resale. Conventional type of day ferries (with V-shaped hulls) are available, but there are very few modern ones available.
OUR RECENT SALES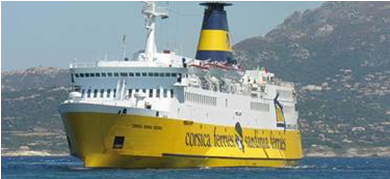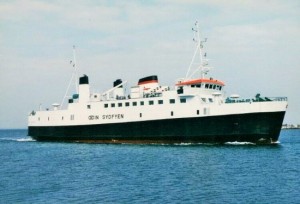 DAY FERRIES / DAY PASSENGERS CAR FERRIES
DOUBLE ENDED FERRIES / LANDING CRAFT FERRIES
 Available for sale
Brief summary
(Please contact us for further details and information)
Updated frequently, latest April 20th, 2018
| REF.NO | BUILT | LOA | BEAM | PAX | CARS | SPEED | CLASS | TYPE | PRICE |
| --- | --- | --- | --- | --- | --- | --- | --- | --- | --- |
| | | MTR | MTR | | | KNOTS | | | INDIC (MIO) |
| | | | | | | | | | |
| DF820 | 1974 | 121.7 | 19.8 | 2007 | 271 | 19.5 | RI | | EURO 8 |
| DF763 | 1995 | 120.9 | 19.8 | 1760 | 270 | 21 | RI | | USD 20+ |
| DF774 | 1990 | 110.4 | 7 | 1750 | 242 | 10.5 | LR | DOUBLE ENDED | EURO 1,9 |
| DF783 | 2016 | 100 | 18 | 1500 | 200 | | HMSI | DOUBLE ENDED | EURO |
| DF771 | 2017 | 99.6 | 16.5 | 1500 | 210 | 14.5 | | DOUBLE ENDED | EURO |
| DF090 | 1996 | 77.9 | 22 | 1410 | 184 | 19 | HRS | CATAMARAN | EURO |
| DF805 | 2017 | 100 | 18 | 1200 | 200 | 14.7 | INSB | DOUBLE ENDED | EURO |
| DF041 | 1998 | 139.7 | 18.4 | 1180 | 450 | 17.5 | BV | | EURO 12 |
| DF526 | 2004 | 83.6 | 19.4 | 1171 | 142 | 12 | HMSI | DOUBLE ENDED | EURO |
| DF527 | 2004 | 83.5 | 20 | 1154 | 132 | 12 | HMSI | DOUBLE ENDED | EURO 4,8 |
| DF789 | 2016 | 102.2 | 20 | 1130 | 203 | 13 | HMM | DOUBLE ENDED | EURO 8 |
| DF369 | 2002 | 82.4 | 17.1 | 1100 | 124 | 12 | HMSI | DOUBLE ENDED | EURO 4,2 |
| DF571 | 2007 | 89 | 16 | 1100 | 155 | 15 | | DOUBLE ENDED | EURO 6 ? |
| DF310 | 2002 | 82.4 | 17.1 | 1100 | 116 | 12 | HRS | DOUBLE ENDED | EURO 4,3 |
| DF804 | 2017 | 93.2 | 17.6 | 1100 | 126 | 13 | INSB | DOUBLE ENDED | EURO |
| DF826 | 2018 | 93.1 | 17.6 | 1100 | 166 | 13 | | DOUBLE ENDED | EURO |
| DF806 | 1992 | 67.9 | 15.4 | 1093 | 55 | 11 | GL | | EUR 2,2 |
| DF797 | 2008 | 66.5 | 13.2 | 1085 | | 11 | KST | PURE PAX VSL | USD |
| DF842 | 1990 | 96.9 | 16.6 | 1082 | 125 | 14 | RI | | USD |
| DF045 | 1991 | 116.3 | 23 | 1031 | 199 | 19 | KR | | USD 6,5 |
| DF525 | 2005 | 83.6 | 20 | 1007 | 185 | 12 | HMSI | DOUBLE ENDED | EURO 6,2 |
| DF439 | 2006 | 87.7 | 16 | 1000 | 171 | 18 | HR | DOUBLE ENDED | EURO 12 |
| DF679 | 2010 | 77.3 | 16.4 | 1000 | 128 | 14 | HMM | LANDING CRAFT | EURO 4,3 |
| DF543 | 2003 | 82.4 | 17.1 | 1000 | 112 | 12 | HMSI | DOUBLE ENDED | EURO 4,1 |
| DF664 | 2010 | 104.9 | 17.6 | 1000 | 210 | 12 | PR | DOUBLE ENDED | EURO 7,5 |
| DF756 | 1988 | 67.9 | 13.4 | 977 | 55 | 11 | INSB | | USD |
| DF368 | 2003 | 82.4 | 17.1 | 952 | 114 | 12 | HMSI | DOUBLE ENDED | EURO |
| DF051 | 1995 | 139.7 | 18.4 | 900 | 427 | 15 | BV | | FOR CHARTER |
| DF524 | 2005 | 83.9 | 19.6 | 900 | 157 | 12 | HMSI | DOUBLE ENDED | EURO |
| DF307 | 2000 | 75.8 | 16.4 | 900 | 104 | 12 | HR | DOUBLE ENDED | EURO 2,750 |
| DF164 | 1990 | 91.8 | 14.5 | 809 | 108 | | BV | | EURO 5 |
| DF537 | 1999 | 57.8 | 14.2 | 800 | 65 | 14.5 | HMSI | LANDING CRAFT | EURO 3 |
| DF547 | 1991 | 77.5 | 12 | 800 | | 17 | HR | | EURO 3,8 |
| DF824 | 1968 | 73.5 | 16.5 | 800 | 90 | 14 | RI | | EURO |
| DF733 | 1969 | 92.5 | 16.5 | 800 | 133 | 16.5 | RI | ICE CL | EURO 1,750 |
| DF800 | 2017 | 80.3 | 15.7 | 800 | 105 | 14 | INSB | DOUBLE ENDED | EURO |
| DF793 | 2017 | 107 | 18 | 800 | 166 | 14.5 | IACS | ICE DOUBLE END | EURO |
| DF255 | 1972 | 68.6 | 10.4 | 799 | | 18.5 | GL | | EURO 1 |
| DF128 | 1989 | 85 | 15.2 | 790 | 170 | 15 | BV | | EURO 5,5 |
| DF299 | 1987 | 95.81 | 17 | 750 | 190 | 14 | LR | DOUBLE ENDED | EURO |
| DF557 | 1996 | 53 | 9.4 | 743 | | 12 | RS | | EURO |
| DF376 | 1999 | 81.5 | 14.2 | 739 | 115 | 12 | HR | | EURO 5,5 |
| DF841 | 1990 | 186.5 | 24.8 | 731 | 140 | 23.2 | KR | | USD 10 |
| DF772 | 2000 | 75.8 | 16.4 | 728 | 83 | 9.5 | HMSI | DOUBLE ENDED | EURO 3,7 |
| DF818 | 2017 | 107 | 18 | 700 | 244 | | IRS | ICE DOUBLE END | EURO 7,1 |
| DF615 | 2008 | 97.9 | 16 | 700 | 200 | 12 | HIS | DOUBLE ENDED | EURO 5,7 |
| DF693 | 2011 | 97.9 | 18.5 | 690 | 150 | 15 | NV | ICE DOUBLE END | EURO |
| DF252 | 1980 | 99.1 | 17.6 | 650 | 125 | 13 | SP | | EURO 2 |
| DF472 | 2003 | 41.3 | 11.8 | 645 | | 17 | RI | CATAMARAN | USD 1,8 |
| DF544 | 2005 | 50 | 15.3 | 619 | 53 | 9 | HMSI | DOUBLE ENDED | EURO 2,7 |
| DF688 | 2010 | 83 | 15.7 | 600 | 105 | 13.5 | HMM | DOUBLE ENDED | EURO 4 |
| DF847 | 2011 | 129.9 | 18.8 | 600 | 242 | 21 | NV | DOUBLE END LNG | EURO |
| DF781 | 2017 | 99.9 | 18.2 | 600 | 122 | 12 | LR | DOUBLE ENDED | EURO |
| DF825 | 2007 | 129.5 | 19.2 | 600 | 212 | 21 | DNV | DOUBLE END LNG | EURO 21 |
| DF685 | 2009 | 72.5 | 16.5 | 600 | 139 | 15 | HMI | LANDING CRAFT | EURO 3,5 |
| DF585 | 2002 | 60 | 14.2 | 600 | 70 | 11 | RINA | LANDING CRAFT | EURO 3,3 |
| DF625 | 2016 | 100.6 | 18 | 600 | 138 | 14 | HMI | DOUBLE ENDED | EURO |
| DF766 | 2016 | 93.1 | 17.6 | 600 | 172 | 14 | HMIS | DOUBLE ENDED | EURO 6,2 |
| DF549 | 2002 | 70 | 15.9 | 590 | 115 | 12 | | LANDING CRAFT | EURO 2,6 |
| DF516 | 1980 | 65 | 13.8 | 560 | 70 | 11 | HIS | LANDING CRAFT | EURO 0,7 |
| DF830 | 2014 | 123.2 | 18.2 | 550 | 165 | 18 | DNV | DOUBLE END LNG | EURO 21,5 |
| DF843 | 2018 | 68 | 15.3 | 550 | 76 | 14 | INSB | LANDING CRAFT | EURO |
| DF829 | 2013 | 123.2 | 18.2 | 550 | 165 | 18 | DNV | DOUBLE END LNG | EURO 21,5 |
| DF845 | 2017 | 92.7 | 17.6 | 550 | 164 | 14 | INSB | DOUBLE ENDED | EURO |
| DF601 | 1979 | 58 | 11.7 | 528 | 65 | | | LANDING CRAFT | EURO 0,7 |
| DF451 | 1989 | 36.7 | 12.5 | 522 | 6 | 13 | HRS | | EURO |
| DF132 | 1986 | 83.7 | 13.5 | 520 | 115 | 14 | RI | | EURO 5,5 |
| DF782 | 2016 | 102.2 | 18.1 | 500 | 174 | 13 | HMSI | DOUBLE ENDED | EURO |
| DF792 | 1999 | 59 | 14.6 | 500 | 75 | 12 | | LANDING CRAFT | EURO 2,3 |
| DF689 | 2010 | 80.5 | 15.8 | 500 | 126 | 12 | | DOUBLE ENDED | EURO 4,8 |
| DF653 | 2009 | 80.5 | 15.8 | 500 | 126 | 12 | | DOUBLE ENDED | EURO 4,8 |
| DF819 | 2017 | 83 | 17.2 | 500 | 105 | 13 | INSB | DOUBLE ENDED | EURO |
| DF697 | 2011 | 97.6 | 18 | 500 | 166 | 14.3 | HMM | DOUBLE ENDED | EURO 5,7 |
| DF730 | 2009 | 100.1 | 18.1 | 500 | 190 | 13 | HR | DOUBLE ENDED | EURO 6,4 |
| DF619 | 2009 | 100.6 | 18 | 500 | 184 | 14 | HIS | DOUBLE ENDED | EURO |
| DF835 | 2018 | 71.7 | 16 | 500 | 97 | 13 | INSB | LANDING CRAFT | EURO |
| DF761 | 2015 | 102.2 | 18.1 | 500 | 195 | 15 | HRS | ICE 3 DOUBLE EN | EURO 6,2 |
| DF370 | 1999 | 56 | 14 | 500 | 65 | 8 | HMSI | LANDING CRAFT | EURO 1,8 |
| DF311 | 2002 | 70.4 | 16.5 | 500 | 78 | 12 | HMM | DOUBLE ENDED | EURO 3,7 |
| DF652 | 2008 | 100.6 | 18 | 500 | 230 | 13.8 | | DOUBLE ENDED | EURO 6 (?) |
| DF788 | 2016 | 106.5 | 18.1 | 500 | 150 | 13 | INSB | DOUBLE ENDED | EURO 6,4 |
| DF593 | 1996 | 88.2 | 17.4 | 494 | 123 | 11 | | DOUBLE ENDED | EURO 4,250 |
| DF844 | 1989 | 42 | 8 | 480 | | 15 | | | EURO 1 |
| DF130 | 1991 | 80.3 | 12.1 | 465 | 110 | 17 | HRS | | USD |
| DF725 | 1997 | 75.5 | 14 | 453 | 140 | 12 | RI | | EURO 7,1 |
| DF808 | 1973 | 63.7 | 11.6 | 450 | 55 | | TLL | LANDING CRAFT | EURO |
| DF731 | 2009 | 101.8 | 17.6 | 446 | 148 | | HMM | DOUBLE ENDED | EURO 5,4 |
| DF839 | 2017 | 74.5 | 16.5 | 400 | 90 | 13.5 | INSB | DOUBLE ENDED | EURO |
| DF846 | 1989 | 76.5 | 14.3 | 400 | 90 | 11.5 | RS | DOUBLE ENDED | EURO |
| DF602 | 2001 | 64.6 | 14.5 | 400 | 84 | 14 | HMM | LANDING CRAFT | EURO 2,7 |
| DF561 | 2003 | 65.3 | 15.1 | 400 | 86 | 12.5 | HR | LANDING CRAFT | EURO |
| DF624 | 2006 | 85.6 | 20 | 400 | 133 | 12 | HIS | DOUBLE ENDED | EURO 4,8 |
| DF694 | 1973 | 87 | 13.4 | 400 | 130 | 15 | RS | | EURO 1,2 |
| DF831 | 2010 | 122.7 | 16.2 | 390 | 125 | 11 | | DOUBLE END LNG | EURO 16,5 |
| DF832 | 2010 | 122.7 | 16.2 | 390 | 125 | 11 | | DOUBLE END LNG | EURO 16,5 |
| DF834 | 2009 | 121.6 | 16.2 | 390 | 125 | 11 | | DOUBLE END LNG | EURO 16,5 |
| DF833 | 2010 | 122.7 | 16.2 | 390 | 125 | 11 | | DOUBLE END LNG | EURO 16,5 |
| DF342 | 1992 | 45.2 | 7.8 | 375 | | 16 | HRS | | EURO 1,6 |
| DF617 | 1998 | 43.6 | 8 | 351 | 12 | 15.5 | HR | | EURO 1,550 |
| DF714 | 1977 | 75.8 | 15.2 | 350 | 100 | 10 | HIS | LANDING CRAFT | EURO 0,9 |
| DF840 | 1990 | 45.6 | 12 | 350 | 40 | 12.5 | RI | LANDING CRAFT | EURO |
| DF751 | 2011 | 63.2 | 11.2 | 350 | 55 | 14 | KR | LANDING CRAFT | USD 2,8 |
| DF802 | 2003 | 46 | 15.2 | 350 | 32 | 16 | LR | CATAMARAN | USD 2,8 |
| DF791 | 2010 | 48.5 | 13.1 | 332 | 48 | 11 | HMM | LANDING CRAFT | EURO 1,7 |
| DF110 | 1995 | 66.8 | 9.8 | 320 | 35 | 16.5 | KR | LANDING CRAFT | USD |
| DF836 | 2004 | 67 | 12.5 | 308 | 67 | 12 | | LANDING CRAFT | EURO |
| DF838 | 2017 | 50.7 | 13.2 | 300 | 53 | 11 | INSB | LANDING CRAFT | EURO |
| DF811 | 1997 | 65.3 | 15 | 300 | 60 | 12 | KST | LANDING CRAFT | USD 1,6 |
| DF807 | 2015 | 36.5 | 9 | 300 | 27 | | HIS | LANDING CRAFT | EURO |
| DF837 | 2017 | 74.9 | 15.7 | 300 | 88 | 13 | INSB | DOUBLE ENDED | EURO |
| DF817 | 2017 | 39 | 12.6 | 300 | 46 | 15 | RINA | LANDING CRAFT | EURO |
| DF691 | 2011 | 47 | 12 | 300 | 50 | 10 | HMM | LANDING CRAFT | EURO 1,750 |
| DF828 | 1989 | 86.2 | 14.8 | 295 | 120 | 12 | | DOUBLE ENDED | EURO 2,9 |
| DF052 | 1989 | 95.8 | 17 | 293 | 140 | 12 | | DOUBLE ENDED | EURO 1,5 |
| DF786 | 1979 | 56 | 15.4 | 272 | 60 | 11 | | LANDING CRAFT | EURO 0,8 |
| DF710 | 1987 | 41.6 | 12.2 | 250 | 32 | 10 | MMI | LANDING CRAFT | EURO 0,8 |
| DF054 | 1980 | 72.5 | 13.6 | 250 | 68 | 10 | HIS | LANDING CRAFT | EURO |
| DF748 | 1983 | 73.5 | 14.1 | 249 | 52 | | | DOUBLE ENDED | EURO 0,7 |
| DF611 | 1990 | 76.5 | 14.4 | 200 | 96 | 13 | RS | | EURO 3,5 |
| DF716 | 1996 | 44.7 | 10 | 200 | 26 | 10 | HIS | LANDING CRAFT | EURO 1,1 |
| DF775 | 1977 | 64.3 | 11.6 | 194 | 35 | 13 | | DOUBLE ENDED | EURO 0,2 |
| DF336 | 1972 | 33 | 9.7 | 190 | 17 | 11 | | ICE C | EURO 0,150 |
| DF732 | 2000 | 36.8 | 10.5 | 175 | 25 | 9.5 | HRS | DOUBLE ENDED | EURO 1,2 |
| DF809 | 2006 | 82.4 | 17.5 | 160 | 160 | 12 | IBS | DOUBLE ENDED | USD |
| DF794 | 1986 | 36 | 9.3 | 150 | 17 | 10 | | LANDING CRAFT | EURO 0,5 |
| DF778 | 1977 | 41.6 | 9.7 | 150 | 22 | 11 | | | USD |
| DF698 | 1969 | 49 | 11.8 | 141 | 33 | 10 | NMD | DOUBLE ENDED | EURO 0,38 |
| DF815 | 1994 | 36.4 | 8.4 | 100 | 22 | 9 | HIS | LANDING CRAFT | EURO |
| DF813 | 1980 | 65.9 | 13.6 | 0 | 70 | 12 | | LANDING CRAFT | EURO 0,73 |
| DF767 | 2010 | 105 | 18 | | 148 | 13 | | DOUBLE ENDED | EURO 6 |
| DF810 | 2017 | 78.2 | 17.1 | | 126 | 13 | INSB | LANDING CRAFT | EURO |
| DF816 | 2017 | 83 | 15.7 | | 110 | | | DOUBLE ENDED | EURO |