Cruise Vessels for Sale
Before investing into a cruise vessel, the buyer should study the market the vessel is intended to serve and on this basis Norwegian Ship Sales As will find the ship that is most suitable within buyer's budget guidance. Check out our updated website for details about cruise vessels for sale and purchase and get good idea vessels and price range available for sale.
MARKET COMMENTS
The market developments so far in 2018 continue in the same pattern as last year. There are a number of older vessels built in the 1970's – 90's available for sale and it is hard to find cash buyers. There are a number of good modern cruise vessels built 2000 onwards up to about 90.000 gross tons available for sale equipped with balconies. Newbuilding market is extremely hot; more than 91 vessels / 240.000 beds are contracted for delivery in the coming years (2018 – 2026).
OUR RECENT SALES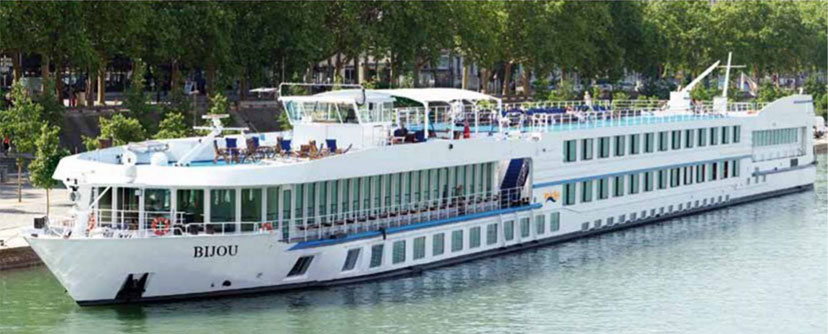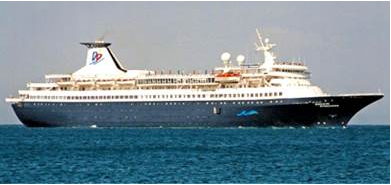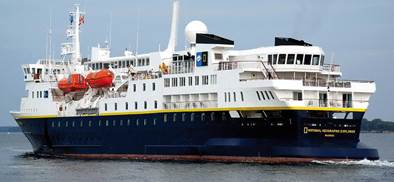 CRUISE VESSELS / CRUISE SHIPS / PASSENGER SHIPS/
RIVER CRUISE VESSELS
AVAILABLE FOR SALE
Brief summary
(Please contact us for further details and information)
Updated frequently, latest April 20th, 2018
| REF.NO | BUILT | LOA | BEAM | DRAFT | TYPE | PAX | CABINS | GROSS | SPEED | PRICE |
| --- | --- | --- | --- | --- | --- | --- | --- | --- | --- | --- |
| | | MTR | MTR | MTR | | | | TONS | KNOTS | INDIC (MIO) |
| | | | | | | | | | | |
| CS401 | 1999 | 272.8 | 35.5 | 8.2 | DEEP SEA | 3540 | 1379 | 101509 | 19 | USD 350 |
| CS390 | 2002 | 294 | 32.2 | 8.2 | DEEP SEA | 2450 | 1016 | 90280 | 24 | USD |
| CS391 | 2001 | 294 | 32.2 | 8.2 | DEEP SEA | 2450 | 1016 | 90228 | 24 | USD |
| CS320 | 2000 | 294 | 32.2 | 8.2 | DEEP SEA | 2450 | 1019 | 90228 | 24 | USD 330 |
| CS389 | 1997 | 279 | 32.2 | 7.8 | DEEP SEA | 2417 | 999 | 78491 | 22 | USD |
| CS387 | 1998 | 279 | 32.2 | 7.8 | DEEP SEA | 2416 | 999 | 78340 | 22 | USD |
| CS386 | 1992 | 268.3 | 32.2 | 8.5 | DEEP SEA | 2744 | 1177 | 73941 | 21 | USD 125 |
| CS016 | 1991 | 268.3 | 32.2 | 8.5 | DEEP SEA | 2744 | 1177 | 73941 | 21 | USD 125 |
| CS348 | 1987 | 268.3 | 32.2 | 8.5 | DEEP SEA | 2524 | 1138 | 73529 | 21 | USD 125 |
| CS359 | 1998 | 260.8 | 31.5 | 7.8 | DEEP SEA | 2594 | 1020 | 70390 | 19.5 | USD |
| CS363 | 1998 | 260.8 | 31.5 | 7.8 | DEEP SEA | 2632 | 1026 | 70390 | 19.5 | USD |
| CS358 | 1991 | 260.8 | 31.5 | 7.8 | DEEP SEA | 2594 | 1020 | 70367 | 19.5 | USD |
| CS343 | 1990 | 260.6 | 31.5 | 7.9 | DEEP SEA | 2675 | 1026 | 70367 | 19.5 | USD |
| CS360 | 1994 | 260.8 | 31.5 | 7.8 | DEEP SEA | 2594 | 1022 | 70367 | 19.5 | USD |
| CS361 | 1995 | 260.8 | 31.5 | 7.8 | DEEP SEA | 2594 | 1020 | 70367 | 19.5 | USD |
| CS362 | 1996 | 260.8 | 31.5 | 7.8 | DEEP SEA | 2594 | 1020 | 70367 | 19.5 | USD 250 |
| CS364 | 1993 | 260.8 | 31.5 | 7.8 | DEEP SEA | 2790 | 1118 | 70367 | 19.5 | USD |
| CS367 | 1996 | 219.3 | 30.8 | 7.5 | DEEP SEA | 1715 | 675 | 57092 | 20.3 | USD 140 |
| CS365 | 1993 | 219.2 | 31.8 | 7.5 | DEEP SEA | 1605 | 629 | 55575 | 20.3 | USD 120 |
| CS027 | 1992 | 208 | 29 | 7.2 | DEEP SEA | 1752 | 687 | 47413 | 18 | USD 65 |
| CS092 | 1990 | 207.6 | 29 | 7.2 | DEEP SEA | 1752 | 721 | 46811 | 18 | USD 65 |
| CS081 | 1988 | 216.2 | 32 | 7 | DEEP SEA | 1798 | 755 | 42285 | 20 | USD 50 |
| CS385 | 1988 | 204 | 28.9 | 7.1 | DEEP SEA | 910 | 420 | 38848 | 21 | USD |
| CS332 | 1982 | 214.5 | 28.4 | 7 | DEEP SEA | 1504 | 725 | 37773 | 18 | EURO |
| CS145 | 1998 | 181 | 25.5 | 5.8 | DEEP SEA | 702 | 349 | 30277 | 18 | USD 150 |
| CS350 | 1999 | 181 | 25.5 | 5.8 | DEEP SEA | 702 | 351 | 30277 | 18 | USD 100+ |
| CS345 | 1999 | 198.6 | 24 | 6 | DEEP SEA | 408 | 204 | 28890 | 21 | EURO 110 |
| CS238 | 2000 | 186 | 24.8 | 6.1 | DEEP SEA | 382 | 194 | 28258 | 17.5 | for charter |
| CS369 | 1989 | 167 | 24 | 6.3 | DEEP SEA | 603 | | 23235 | 20 | USD 11 |
| CS288 | 1965 | 176 | 23 | 8 | DEEP SEA | 922 | 425 | 22080 | 20.5 | USD 15 |
| CS143 | 1987 | 176.5 | 22.6 | 6.1 | DEEP SEA | 578 | 287 | 20704 | 17 | EURO 30 |
| CS242 | 1992 | 163.8 | 22.5 | 5.4 | DEEP SEA | 916 | 410 | 19093 | 18.4 | USD 38 |
| CS406 | 1981 | 164.4 | 22.6 | 6.2 | DEEP SEA | 448 | 224 | 18591 | 16 | USD |
| CS160 | 1994 | 155.8 | 21.4 | 5.3 | DEEP SEA | 296 | 153 | 16927 | 18.5 | for charter |
| CS065 | 1977 | 163 | 22.8 | 6 | DEEP SEA | 900 | 382 | 16852 | 19 | USD 28 |
| CS009 | 1975 | 156.3 | 22 | 6 | DEEP SEA | 554 | 236 | 16214 | 21 | EURO 9 |
| CS013 | 1948 | 160 | 21 | 7.6 | DEEP SEA | 533 | 258 | 16144 | 18.5 | USD 12 |
| CS211 | 1968 | 160 | 22.8 | 6.72 | DEEP SEA | 800 | 368 | 16107 | 18 | EURO 6 |
| CS005 | 1980 | 139.3 | 17.5 | 4.8 | DEEP SEA | 420 | 206 | 9570 | 15.5 | USD 10 |
| CS394 | 1961 | 154.6 | 19 | 6.4 | DEEP SEA | 605 | 244 | 9563 | 15 | USD 4,5 |
| CS174 | 1974 | 124.6 | 16 | 4.9 | DEEP SEA | 226 | 113 | 8282 | 15 | for charter |
| CS159 | 1989 | 120.8 | 16.8 | 4.6 | DEEP SEA | 295 | 152 | 7498 | 14 | USD 11 |
| CS311 | 1965 | 118 | 16.5 | 5.3 | DEEP SEA | 376 | 162 | 5888 | 16 | USD 1,5 |
| CS301 | 1969 | 86.5 | 20.5 | 6.6 | EXPEDITION | 90 | 45 | 4998 | 18 | USD 5,5 |
| CS342 | 2010 | 89 | 14.6 | 3.5 | COASTAL CRUISE | 210 | 100 | 4508 | 12.5 | USD |
| CS303 | 1972 | 103.7 | 16 | 4.5 | DEEP SEA | 350 | 139 | 4490 | 12 | USD 3 |
| CS261 | 1990 | 88.3 | 15.3 | 3.9 | DEEP SEA | 232 | 108 | 4077 | 14.5 | USD 4,5 |
| CS315 | 1988 | 78.3 | 11.3 | 2.9 | COASTAL CRUISE | 138 | 69 | 2354 | 12 | USD |
| CS400 | 1979 | 72.4 | 11.9 | 4 | COASTAL CRUISE | 90 | 43 | 1675 | 13 | USD 1,7 |
| CS015 | 1993 | 77.5 | 12 | 3.16 | DAY CRUISE | 500 | | 1474 | 0 | EURO 3,8 |
| CS330 | 2008 | 66.5 | 13.2 | | DAY CRUISE | 1085 | | 1321 | 11 | USD 5,2 |
| CS411 | 2011 | 135 | 11.4 | 1.5 | RIVER CRUISE | 178 | 89 | | 12 | EURO 8 |
| CS403 | 2004 | 110 | 11.4 | 1.5 | RIVER CRUISE | 132 | 66 | | 11 | EURO 5,6 |
| CS409 | 1964 | 79 | 7.8 | 1.3 | RIVER CRUISE | 80 | 40 | | 11 | EURO 0,8 |
| CS404 | 2005 | 110 | 11.4 | 1.5 | RIVER CRUISE | 128 | 64 | | 11 | EURO 6 |
| CS410 | 1969 | 75 | 11.2 | 1.3 | RIVER CRUISE | 109 | 60 | | 11 | EURO 1,9 |
| CS309 | 2006 | 110 | 11.4 | 1.6 | RIVER CRUISE | 136 | 64 | | 10 | EURO |
| CS375 | 2008 | 135 | 11.4 | 1.6 | RIVER CRUISE | 102 | 51 | | | EURO 8 |
| CS396 | 2001 | 114.3 | 11 | 1.8 | RIVER CRUISE | 150 | 75 | | 11 | EURO 4,5+ |